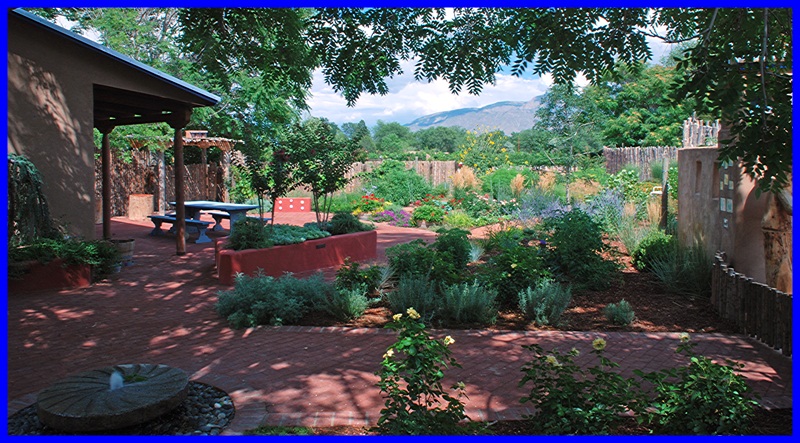 "Handcrafted from Vine to Wine" . . .

Milagro Vineyards create wines in Northern New Mexico from vineyards located in and around the picturesque village of Corrales. Convinced that wine is made mostly in the vineyard, Milagro meticulously raises all the grapes used to make its wines. Wines are handmade in an Old World style, aged in fine French Oak and in bottle to reflect the "Place" or "Terrior" they come from.

Milagro has produced wines from vinifera grapes since the vineyards were first planted in 1985. Limited quantities of fine wines are produced and include Rose, red & white table wine - Corrales White and Corrales Red - Chardonnay, Semillon, Riesling, Gruner Veltliner, Zinfandel, Syrah, Merlot, Cabernet Sauvignon and Cabernet Franc.
News Briefs


Coming Events


Milagro Wines Earns Six Medals - 2015 Jefferson Cup Invitational
Medal of Excellence(Gold) - 11 Syrah, 14 Gruner Veltliner, 10 Merlot
Medal of American Merit (Silver) - 12 Zinfandel, Rose, 10 Cab. Sauvignon

Winery Tasting Room Open - May 21, 11-4pm, May 22, 12-4pm
Wine Release to be announced

Milagro Wines Earns Two Medals - 2013 Jefferson Cup Invitational
Medal of American Merit (Silver)

- 12 Semillon, 09 Cab. Sauvignon



Milagro Vineyards mentioned in Vanity Fair with Ana Gasteyer (our Mayor's daughter).



Milagro Wine Earns Medal - 2013 San Francisco Chronicle Competition
Bronze Medal - 2010 Chardonnay



Milagro Wine Earns Medal - 2012 Jefferson Cup Invitational
Medal of Excellence(Gold) - 09 Syrah


Milagro Wine Earns Medal - 2012 Riverside Wine Competition
Silver Medal - 2009 Chardonnay




Restaurants & Stores That Carry Milagro Wines
ALBUQUERQUE
WINE SHOPS
RESTAURANTS
Quarters - Wyoming (505) 292-1300
Zinc Wine Bar & Bistro (505) 224-9380
Jubilation (505) 255-4404
Artichoke Café (505) 243-0200
Wholefoods - Wyoming (505) 856-0474
Farm & Table (505) 503-7124
Sprouts - Lomas (505) 268-5127
Two Fools Tavern (505) 265-7447
Sprouts - San Mateo (505) 821-7000
Piatanzi - Girard, (505) 792-1700
Total Wine, ABQ Uptown (505) 830-2080
Piatanzi - Juan Tabo, (505) 296-2340

Quarters - Yale (505) 247-8579
Savoy, (505) 294-9463


Seasons Rotisserie & Grill, (505) 765-5100
CORRALES / WESTSIDE ABQ. / BERNALILLIO / PLACITAS
WINE SHOPS
RESTAURANTS
Milagro Winery (505) 898-3998
Indigo Crow (505) 898-7000
Sprouts - Westside (505) 890-7900
Village Pizza (505) 898-0045
Frontier Mart (505) 898-0311
Blade's Bistro (505) 771-0695
Total Wine, Cottonwood (505) 890-8467
Range Cafe (505) 867-1700

Range Wine Shop (505) 867-1700


The Merc (505) 867-8661


SANTA FE / POJOAQUE / LAS CRUCES
WiNE SHOPS
RESTAURANTS
La Casa Sena (505) 982-2121
Galisteo Bistro 505-982-3700

Wholefoods (505) 992-1700
La Casa Sena (505) 988-9232
Kokoman (505) 455-2219
Joe's Diner (505) 471-3800
Vintage Wines - Old Mesilla (575) 523-9463



© Milagro Vineyards & Winery. All rights reserved. (505) 898-3998 Email